Here's my latest update on local media stuff:
The rumors were true: Dave Rutherford announced his long-running and highly-rated Rutherford Show will retire this summer. "I think that the broadcast news industry, for lack of a better term, is dumbing down," Rutherford told the Calgary Herald. On Twitter he said "the number one Alberta talk show is retiring" but added "Dave is not, opportunity awaits." Here's what his website looked like today: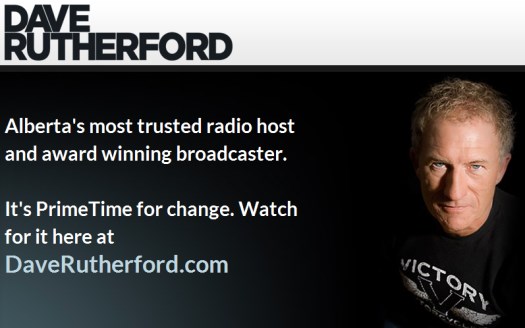 Guess who there's a story about in tomorrow's @edmontonjournal? ME. And NO ONE ELSE. The entire A section is just 24 pages of goose photos.

— Ms. Goose (@JournalGooseCam) April 19, 2013
There has been some really interesting discussion this week about "online vigilantism" related to the Boston Marathon bombings. Here are a few related links I found interesting:
You can follow Edmonton media news on Twitter using the hashtag #yegmedia. For a great overview of the global media landscape, check out Mediagazer.
So, what have I missed? What's new and interesting in the world of Edmonton media? Let me know!